$14.99
AUD
Category: 6 TO 9 YEARS OLD
   Adventure awaits! From the imagination of Rowley Jefferson comes an adventure of epic proportions. Join Roland and his best friend, Garg the Barbarian, as they leave the safety of their village and embark on a quest to save Roland's mom from the White Warlock. Will our heroes survive? Find out in Ro wley Jefferson's Awesome Friendly Adventure! ...Show more
$12.99
AUD
Category: 6 TO 9 YEARS OLD | Series: Hot Dog | Reading Level: 7 Kids picture
Hotdog, Lizzie and Kev are going CAMPING! There will be wood-chopping, campfire singalongs and an EPIC biscuit-eating competition. Its going to be awesome! Can Hotdog, Lizzie and Kev learn the skills they need to survive in the bush?
$24.99
AUD
Category: 6 TO 9 YEARS OLD
Every day, we see a problem we would like to fix. A piece of rubbish in a green, grassy park. Plastic water bottles buried in the sand at the beach. A garbage bin overflowing onto the street. A skinny, stray dog. A homeless person on a cold day.These problems seem impossible for one person to change. Bu t we can fix them, if we each do our part o one step at a time. This practical guide is designed to empower kids to make changes in their lives to help make a difference in the world. Filled with information, ideas and activities, and interspersed with features on amazing children around the world. This book shows kids how to- Avoid single-use plastics Throw a plastic-free party Make a compost bin and reduce waste Start a herb garden Grow bee-friendly flowers Learn about where their food comes from Be kinder to others, share and donate Kids are on a mission to make our earth a better, safer, happier place. ...Show more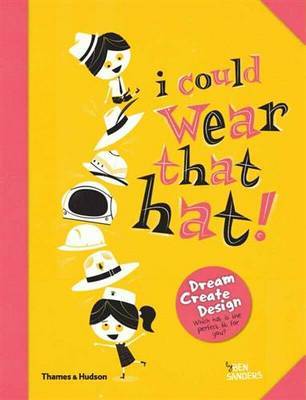 $19.95
AUD
Category: 6 TO 9 YEARS OLD
Ever dreamt of going to space? Or would you rather keep your feet on the ground – perhaps in a national park or at the beach? Do you like helping people, or furry friends? Are you obsessed with fashion? Or do you have a knack for drawing and an impressive collection of building blocks? I Could Wear that Hat! is packed with fun activities to help you imagine what you might like to be when you grow up. Each job needs a very special hat, so make sure you try them all on! Which hat will fit best? Or maybe you'll invent a hat of your own? There are activities for aspiring astronauts, veterinarians, architects, fashion designers, chefs, lifesavers, doctors, park rangers, writers and even archaeologists. ...Show more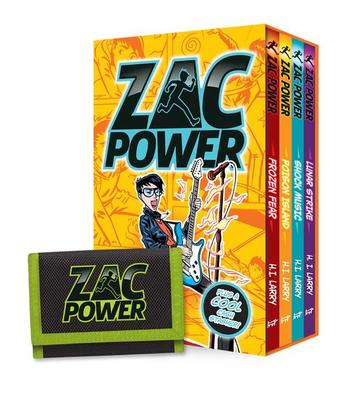 $24.95
AUD
Category: 6 TO 9 YEARS OLD | Series: Zac Power
Zac Power is a super series, and the re-launch titles have been flying out the door. The first four titles sold 29, 000 units in under a month and were reprinted before publication. A very exciting start to a new era of Boy's Chapter Books!
$15.99
AUD
Category: 6 TO 9 YEARS OLD | Series: Weirdo | Reading Level: 7.5 Kids First Reader
What's a sheep's best wrestling move? The LAMB CHOP! Everyone is going nuts for WRESTLE-CRAZIAthe coolest wrestling show around! Can Weir come up with an awesome idea to WIN tickets for his whole family to see the show? It wont be easy... but it will be FUNNY!
$27.99
AUD
Category: 6 TO 9 YEARS OLD
From master storyteller Bob Graham comes an adorable and affecting tale about imaginary friends and the bittersweet nature of growing up.   When Ellie is very small, she finds a lovable newborn dragon on a carton of eggs in the grocery store. Ellie calls him Scratch, takes him home, and moves him into h er dollhouse. Her mother can't see Scratch, and her teacher doesn't notice when Ellie brings Scratch to preschool, yet her friends are amazed. Ellie is lucky to have an affectionate, house-trained dragon like Scratch But dragons get quite large as they grow. And Ellie is growing, too, moving from dollhouses to dance parties, not noticing that Scratch's brilliant green scales are beginning to fade a little. . . . Beloved picture-book creator Bob Graham illustrates the joys of imagination and friendship in this touching story. With his signature gentle wit and warm, whimsically detailed illustrations, he captures the bond between girl and dragon, as well as the changes that come with time's passage. A wistful, quietly thought-provoking tribute to the friends who appear when we need them most, even if it's just for a little while.   ...Show more
$19.99
AUD
Category: 6 TO 9 YEARS OLD | Series: Little People, Big Dreams
In this book from the critically acclaimed Little People, BIG DREAMS series, discover the inspiring story of this iconic singer-songwriter, poet, and artist. Bob Dylan was born in Duluth, Minnesota. As a teenager, he played in various bands and, over time, his interest in music deepened, with a particul ar passion for American folk music and blues. Dylan moved to New York City in 1961, where he began to perform poetry and music in clubs and cafés in Greenwich Village. There, he recorded a number of albums that made him one of the most influential musicians of history. This fascinating book features stylish and quirky illustrations and extra facts at the back, including a biographical timeline with historical photos and a detailed profile of the musician's life. Little People, BIG DREAMS is a best-selling series of books and educational games that explore the lives of outstanding people, from designers and artists to scientists and activists. All of them achieved incredible things, yet each began life as a child with a dream. This empowering series offers inspiring messages to children of all ages, in a range of formats. The board books are told in simple sentences, perfect for reading aloud to babies and toddlers. The hardcover versions present expanded stories for beginning readers. Boxed gift sets allow you to collect a selection of the books by theme. Paper dolls, learning cards, matching games, and other fun learning tools provide even more ways to make the lives of these role models accessible to children. Inspire the next generation of outstanding people who will change the world with Little People, BIG DREAMS!     ...Show more
$14.99
AUD
Category: 6 TO 9 YEARS OLD | Reading Level: 7 Kids Picture Books
Have you or your child ever wanted to write your own version of the #1 New York Times bestseller THE BOOK WITH NO PICTURES? Now is your chance, in this fill-in-the-blanks book that puts the power of words directly into your hands. Bonus sheet of nonsense stickers included! Words are amazing. They can b e happy or sad, serious or goofy. And some of the best words of all are the ones that make you laugh--the ridiculous, preposterous words like those in THE BOOK WITH NO PICTURES. Now YOU can create some of those amazing words. YOU can write a book that makes grown-ups have to say silly things. Just fill in the blanks with whatever unusual, nonsensical words come to mind (or use the sticker sheet with its funny options). Then ask your favorite adult to read your book to you, and laugh and laugh at YOUR book with no pictures! ...Show more
$15.99
AUD
Category: 6 TO 9 YEARS OLD | Series: WeirDo
The Do family has a messy new house to clean up! Weir, Bella and Henry decide to do some extra work to earn pocket money. But can they handle wild lawns, dirty dishes and a vacuum cleaner explosion? It wont be easy...but it will be FUNNY!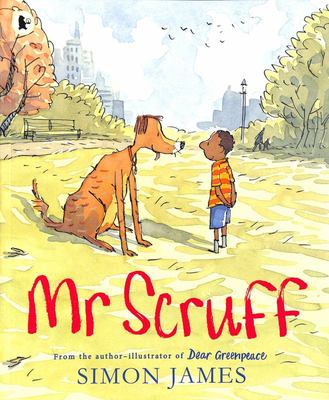 $16.99
AUD
Category: 6 TO 9 YEARS OLD
The humorous story of a little boy and a dog who are destined to be together!Polly belongs with Molly, Eric belongs with Derek, Perry belongs with Terry - everyone knows that owners and their dogs belong together in their own unique way. But for Poor Mr Scruff, alone in the dogs' home, there's no one - that is until a very special little boy arrives looking for a friend...A wonderful, witty and warm story about the true nature of friendship from award-winning author-illustrator Simon James. ...Show more
$19.99
AUD
Category: 6 TO 9 YEARS OLD | Series: Little People, BIG DREAMS Ser.
In this book from the critically acclaimed, multimillion-copy best-selling Little People, BIG DREAMS series, discover the life of Pelé, Brazil's all-time King of Soccer. With a sock full of rags for a ball, Pelé honed his skills in a poor neighborhood in Brazil. He believed that, one day, he would lead his country to World Cup victory--and he was right! With Pelé and his super skills on the team, Brazil lifted the trophy three times. Today, he is widely regarded as the greatest soccer player who ever lived--and a hero off the pitch, too, using his voice to help the people who need it most. This inspiring book features stylish and quirky illustrations and extra facts at the back, including a biographical timeline with historical photos and a detailed profile of The King's life. Little People, BIG DREAMS is a best-selling series of books and educational games that explore the lives of outstanding people, from designers and artists to scientists and activists. All of them achieved incredible things, yet each began life as a child with a dream. This empowering series offers inspiring messages to children of all ages, in a range of formats. The board books are told in simple sentences, perfect for reading aloud to babies and toddlers. The hardcover versions present expanded stories for beginning readers. Boxed gift sets allow you to collect a selection of the books by theme. Paper dolls, learning cards, matching games, and other fun learning tools provide even more ways to make the lives of these role models accessible to children. Inspire the next generation of outstanding people who will change the world with Little People, BIG DREAMS! ...Show more