$12.99
AUD
Category: Classics | Series: Classics Ser. | Reading Level: good
Oft-copied but never bettered, Jane Austen's Emma is a remarkable comedy of manners that follows the charming but insensitive Emma Woodhouse as she sets out on an ill-fated career of match-making in the little town of Highbury. Taking the pretty but dreary Harriet Smith as her subject, Emma creates misu nderstandings and chaos as she tries to find Harriet a suitor, until she begins to realize it isn't the lives of others she must try to transform. Gorgeously illustrated by the celebrated Hugh Thomson, this Macmillan Collector's Library edition also includes an afterword by David Pinching. Designed to appeal to the booklover, the Macmillan Collector's Library is a series of beautiful gift editions of much loved classic titles. Macmillan Collector's Library are books to love and treasure. ...Show more
$7.99
AUD
Category: Classics | Series: Faber Stories Ser.
When Ray turns up to visit his old university friends Charlie and Emily, he's given a special task: to be so much his useless self that he makes Charlie look good by comparison. But Ray has his own buried feelings to contend with. Decades earlier, he and Emily would listen to jazz when they were alone, and now, as Sarah Vaughan sings through the speakers, he struggles to control everything the sound brings with it. In Kazuo Ishiguro's hands, a snapshot of domestic realism becomes a miniature masterpiece of memory and forgetting. ...Show more
$7.99
AUD
Category: Classics | Series: Faber Stories Ser.
Lips the colour of blood, the sun an unprecedented orange, train wheels that sound like 'guilt, and guilt, and guilt': these are just some of the things Mary Ventura begins to notice on her journey to the ninth kingdom. 'But what is the ninth kingdom?' she asks a kind-seeming lady in her carriage. 'It i s the kingdom of the frozen will,' comes the reply. 'There is no going back.' Sylvia Plath's strange, dark tale of independence over infanticide, written not long after she herself left home, grapples with mortality in motion. ...Show more
$26.99
AUD
Category: Classics | Series: The\Penguin English Library
Jane Austen revolutionized the literary romance, using it as a platform from which to address issues of gender politics and class consciousness among the British middle-class of the late eighteenth century. The novels included in this collection from the elegant Knickerbocker Classics series--Sense and Sensibility, Pride and Prejudice, Mansfield Park, Emma, Northanger Abbey, Persuasion, and Lady Susan--represent all of Austen's complete novels, and provide the reader with an entrance into the world she and her memorable characters inhabited. With witty, unflinching morality, Austen portrays English middle-class life as the eighteenth century came to a close and the nineteenth century began. Austen's heroines find happiness in many forms, each of the novels is a story of love and marriage--marriage for love, financial security, and for social status. In a publishing career that spanned less than ten years, her work brought her little personal fame and only a few positive reviews during her lifetime. It wasn't until the 1940s that she became widely accepted in academia as a great English writer. The second half of the 20th century saw a proliferation of Austen scholarship and the emergence of a fan culture. Austen's works continue to influence the course of the novel even as they charm readers today. The Timeless Classics series from Rock Point brings together the works of classic authors from around the world. Complete and unabridged, these elegantly designed gift editions feature luxe, patterned endpapers, ribbon markers, and foil and deboss details on vibrantly colored cases. Celebrate these beloved works of literature as true standouts in your personal library collection. Other titles in the series include: The Complete Grimm's Fairy Tales, The Complete Sherlock Holmes, The Complete Tales & Poems of Edgar Allan Poe, The Complete Tales of H.P. Lovecraft, and The Complete Works of William Shakespeare. ...Show more
$14.99
AUD
Category: Classics | Series: Penguin Classics
The night after a shooting star is seen streaking through the sky from Mars, a cylinder is discovered on Horsell Common in London. At first, naive locals approach the cylinder armed just with a white flag only to be quickly killed by an all-destroying heat-ray, as terrifying tentacled invaders emerge. S oon the whole of human civilisation is under threat, as powerful Martians build gigantic killing machines, destroy all in their path with black gas and burning rays, and feast on the warm blood of trapped, still-living human prey. The forces of the Earth, however, may prove harder to beat than they at first appear. ...Show more
$19.99
AUD
Category: Classics
WITH AN INTRODUCTION BY GILES FODEN London is under threat. It has become a haven for political exiles and anarchists. Frequent bomb threats and disturbances interrupt the lives of the city's inhabitants, who live in fear of the terrorists in their midst. One such terrorist is Verloc. He is the secret a gent who is given the mission to strike right at the heart of London's pride by blowing up Greenwich Observatory. But his decision to drag his innocent family into the plot leads to tragic consequences on a more personal than political level. ...Show more
$24.95
AUD
Category: Classics
Two magicians shall appear in England. The first shall fear me; the second shall long to behold me The year is 1806. England is beleaguered by the long war with Napoleon, and centuries have passed since practical magicians faded into the nation's past. But scholars of this glorious history discover that one remains: the reclusive Mr Norrell whose displays of magic send a thrill through the country. Proceeding to London, he raises a beautiful woman from the dead and summons an army of ghostly ships to terrify the French. Yet the cautious, fussy Norrell is challenged by the emergence of another magician: the brilliant novice Jonathan Strange. Young, handsome and daring, Strange is the very opposite of Norrell. So begins a dangerous battle between these two great men which overwhelms the one between England and France. And their own obsessions and secret dabblings with the dark arts are going to cause more trouble than they can imagine. ...Show more
$22.99
AUD
Category: Classics | Series: Vintage Classic Japanese Ser.
Enter the surreal and enchanting world of Haruki Murakami Toru Okada's cat has disappeared. His wife is growing more distant every day. Then there are the increasingly explicit telephone calls he has recently been receiving. As this compelling story unfolds, the tidy suburban realities of Okada's vague and blameless life, spent cooking, reading, listening to jazz and opera and drinking beer at the kitchen table, are turned inside out. He embarks on a bizarre journey, guided by a succession of characters, each with a tale to tell. 'Mesmerising, surreal, this really is the work of a true original' The Times Part of the VINTAGE JAPANESE CLASSICS series - five masterpieces of Japanese fiction in gorgeous new gift editions. ...Show more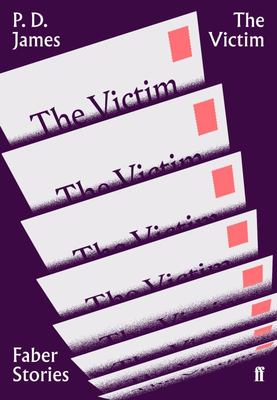 $7.99
AUD
Category: Classics | Series: Faber Stories Ser.
'On the whole, it was easier than I had expected. Only once did I feel myself at risk. That was when the Inspector suddenly intervened. He said in a harsh voice: "He married your wife, didn't he? Took her away from you some people might say. Nice piece of goods, too, by the look of her. Didn't you feel any grievance?" I had been expecting this question. I knew exactly what I would say.' The late, great P. D. James takes us inside the mind of a murderer. ...Show more
$22.99
AUD
Category: Classics | Series: Vintage Classic Japanese Ser.
VINTAGE JAPANESE CLASSICS - five masterpieces of Japanese fiction in gorgeous new gift editions. A band of savage thirteen-year-old boys reject the adult world as illusory, hypocritical, and sentimental, and train themselves in a brutal callousness they call 'objectivity'. When the mother of one of them begins an affair with a ship's officer, he and his friends idealise the man at first; but it is not long before they conclude that he is in fact soft and romantic. They regard this disillusionment as an act of betrayal on his part - and the retribution is deliberate and horrifying. ...Show more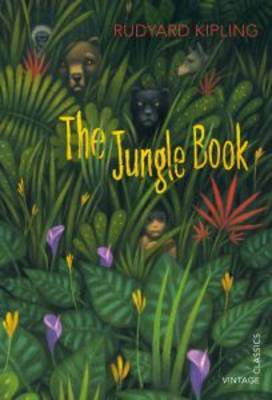 $14.99
AUD
Category: Classics
No man's cub can run with the people of the Jungle,' howled Shere Khan. 'Give him to me! When Father Wolf and Mother Wolf find a man-cub in the jungle, they anger the greedy tiger Shere Khan by refusing to surrender it to his jaws, and rear the child as their own. But when little Mowgli grows up, the pa ck can no longer defend him. He must learn the secret of fire, and with the help of his friends Bagheera the panther and Baloo the bear, he faces his nemesis at last. ...Show more
$19.99
AUD
Category: Classics | Series: Penguin Modern Classics Ser.
Gilgi knows where she's going in life: she's ambitious, determined and fearless. She's not even derailed when her parents drop a massive bombshell on her twenty-first birthday. But then she meets the charming but aimless Martin, and for the first time, Gilgi finds herself blown bewilderingly and dangero usly off-course. Set in Cologne against the backdrop of rising Nazism, Irmgard Keun's astonishing debut electrified Weimar Germany. With its frank exploration of sex, abortion, work and love, it feels as fresh today as when it first appeared. ...Show more