$59.99
AUD
Category: Music
Stranger Than Kindness is a journey in images and words into the creative world of musician, storyteller and cultural icon Nick Cave. This highly collectible book contains images selected by Cave from 'Stranger Than Kindness: The Nick Cave Exhibition', presented by the Royal Danish Library in partnershi p with Arts Centre Melbourne. Featuring full-colour reproductions of original artwork, handwritten lyrics, photographs and collected personal artefacts, it presents Cave's life, work and inspiration and explores his many real and imagined universes. Images are paired with commentary and meditations from Cave and celebrated writer Darcey Steinke on themes that are central to Cave's work. Stranger Than Kindness asks what shapes our lives and makes us who we are, and celebrates the curiosity and power of the creative spirit. ...Show more
$35.00
AUD
Category: Biography & Memoir
Renowned music journalist Stuart Coupe examines the life of an Australian music icon - honest, revealing and a must-read for Paul Kelly fans and music lovers alike. He's been called Australia's Bob Dylan and likened to Springsteen and Neil Young, but Paul Kelly stands alone as a chronicler of his and ou r times. He is Australia's best-loved singer, songwriter, author and poetic observer and though he has written his own stories, no one has captured the broader life and times of Paul Kelly - until now. Renowned music journalist, author and for many years Kelly's manager, Stuart Coupe takes us from Kelly's family life as the sixth of nine children in Adelaide to his life today. With Paul's blessing and access to friends, family, band mates and musical collaborators, Coupe shows Paul's evolution from a young man who only really picked up a guitar in his late teens, to an Australian music icon. Through hundreds of interviews, Coupe details the way Paul juggled the demands, temptations and excesses of rock'n'roll with real life. Revealing Paul Kelly's personal relationships, his friendships, his generosity and support of other artists, such as Archie Roach, Kasey Chambers, Kev Carmody, Vika and Linda Bull and Courtney Barnett, the force of Kelly's powerful storytelling, his musical creativity, his activism and his work ethic also shines through. ...Show more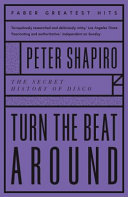 $22.99
AUD
Category: Music | Series: Faber Greatest Hits Ser.
A new edition as part of the Faber Greatest Hits - books that have taken writing about music in new and exciting directions for the twenty-first century. Disco emerged from the fall-out of the Black Power Movement and an almost exclusively gay scene in a blaze of poppers, strobe lights, tight trousers, hysterical diva vocals and synthesized beats in the late sixties. As a genre, disco radically re-defined the sensibility of the seventies to the extent where reactionary rockers felt the need to launch a paranoid 'Disco Sucks' campaign at the end of the decade. Featuring artists such as Chic, Sylvester, Donna Summer and Frank Grasso, Turn the Beat Around illustrates why and how disco changed the face of popular culture forever. ...Show more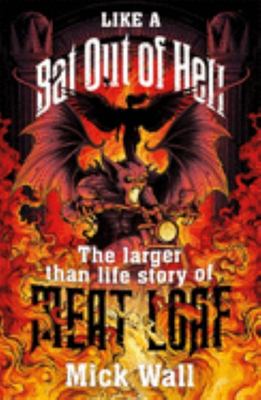 $22.99
AUD
Category: Music
'A passionate, pacey tome you should do anything for a copy of' - Kerrang ****"I never wanted to be a big star. I just wanted to be the biggest at what I do Powerful, unstoppable, heavy - when that word still meant something good " - Meat Loaf, as told to Mick Wall Everything in the story of Meat Loaf is big. From the place he was born (Texas); to the family he was born into (his father weighed 22 stone, his uncle weighed over 40 stone, while Meat Loaf himself weighed 17 stone before he was even in his teens); to the sound he made (a colossal collision between Richard Wagner, Phil Spector and Bruce Springsteen); and of course the records he sold - nearly 50 million in Britain and America alone. Now, on the eve of the 40th anniversary of Bat Out of Hell, the album that gave rise to Meat Loaf's astonishing career, and the premiere of Bat Out Of Hell: The Musical, Mick Wall, who has interviewed Meat Loaf on numerous occasions throughout his career, pulls back the curtains to reveal the soft-hearted soul behind the larger-than-life character he created for himself. From a tumultuous childhood with an alcoholic father to the relentless abusive bullying from classmates and their parents alike, nobody could have predicted Meat Loaf's meteoric rise to fame. But when the messianic rock opera Bat Out of Hell was released in 1977, it became one of the biggest albums of all time, selling over 45 million copies worldwide to date. Its release marked the start of a rollercoaster ride of incredible highs and seemingly career-ending lows. By the 80s, Meat Loaf was battling with drug and alcohol addiction and escalating money problems that would eventually lead to a nervous breakdown. But just when it seemed like it was all over, the astonishing success of Bat Out of Hell II and the mega-hit 'I'd Do Anything For Love (But I Won't Do That)' marked an extraordinary new wave of success. Now, Mick Wall will bring this extraordinary story up to date, drawing on the hours he spent with Meat Loaf, both in interviews and on tour, as well as offering up a unique insight from those who have known him best. ...Show more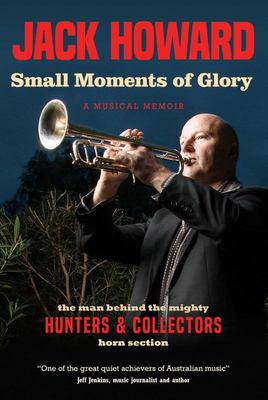 $34.99
AUD
Category: Music
Small Moments of Glory tells the insightful and illuminating tale of Jack Howard's lifelong musical journey - from his early classical music years through to the heady days of leading the horns section in iconic Australian rock bank band, Hunters & Collectors. He toured world-wide with Midnight Oil in 2017 on their Great Circle tour and his blog from that time formed the basis for this book. Jack Howard is the only trumpeter to be inducted into the ARIA Rock'n'Roll Hall of Fame. He writes with passion and eloquence about his successful solo career and his work with acts such as: Rodriguez, The Break, The Violent Femmes, The Living End, You Am I and many more. He has been described as "one of the great quiet achievers of Australian music". Authentic, self-deprecating and darkly humorous, Small Moments of Glory will take you inside the mind and the music of one of Australia's most distinctive voices. ...Show more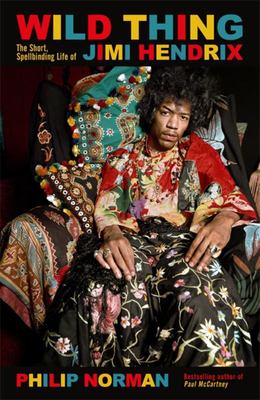 $32.99
AUD
Category: Music
Celebrated as the most innovative guitarist ever to play, Jimi Hendrix (1942-1970) is renowned for symphonic solos and virtuosic picking (sometimes, with his teeth). But, as Philip Norman describes, before Hendrix was setting guitars aflame onstage, he was a shy kid in Seattle,  lucking at a broken ukul ele and looking out for his father, who chided him for playing left- handed. Interweaving new interviews with friends, lovers, bandmates, and his family, Wild Thing vividly reconstructs Hendrix's remarkable life-- from playing in segregated clubs on the Chitlin' Circuit to earning stardom in Swinging London in 1966. For more than four mind- boggling years Hendrix found unparalleled success, making historic appearances at Monterey and Woodstock while becoming the highest paid musician of his day, but it all abruptly ended with his tragic death in the sordid basement of a London hotel. Filled with insights into the greatest moments in rock history, Wild Thing reveals the endlessly complex figure behind the unforgettable riffs. ...Show more
$14.99
AUD
Category: Music | Series: Extraordinary Lives
The story of a man whose music changed the world. Farrokh Bulsara was a young boy who loved music and was known for being quiet and kind, even when people made fun of his unusual teeth. Farrokh grew up to be Freddie Mercury, an incredible musician who could command audiences with his charisma and tale nt, and who would one day say that those teeth were the very reason he was able to sing with such amazing range. From his childhood in Zanzibar to the formation of rock band Queen, to their record-breaking Live Aid performance, discover the journey Freddie Mercury took to becoming one of the world's most influential musicians. Collect them all! Packed full of incredible stories, fantastic facts and dynamic illustrations, Extraordinary Lives shines a light on important modern and historical figures from all over the world. The Extraordinary Life of Michelle Obama The Extraordinary Life of Malala Yousafzai The Extraordinary Life of Anne Frank The Extraordinary Life of Mahatma Gandhi The Extraordinary Life of Alan Turing The Extraordinary Life of Serena Williams The Extraordinary Life of Greta Thunberg ...Show more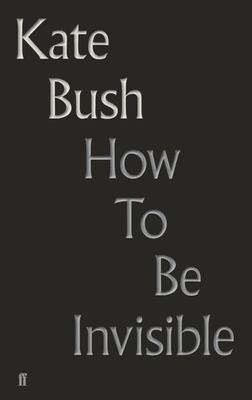 $29.99
AUD
Category: Music
Selected and arranged by the author, with an expansive introduction by the novelist David Mitchell, How To Be Invisible presents the lyrics of Kate Bush for the first time in a beautiful cloth-bound edition. Kate Bush is a true iconoclast and one of the most revered contemporary musical artists of recen t years. Since her emergence in 1978 she has forged a creative path which has proved to be both highly innovative and hugely inspiring. Her artistic achievements have helped shape our cultural landscape and her singular vision has influenced many others. In 2002 Kate won the Ivor Novello Award for Outstanding Contribution to British Music, one of many awards won by her over the years. In 2012 her album 50 Words For Snow won Best Album at the South Bank Sky Arts Awards whilst in 2014 Kate won the Evening Standard Theatre Award for her live show Before The Dawn, which played for twenty-two nights at London's Hammersmith Apollo ...Show more
$32.99
AUD
Category: Music
Groundbreaking music educator Dr Anita Collins draws on the latest international neurological research to reveal the extraordinary and often surprising benefits of learning music for children from newborns to teenagers.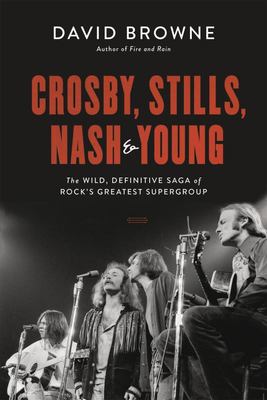 $26.99
AUD
Category: Music
"In what is the most comprehensive biography of the group to date, Browne compiles a fun and fast-paced music history.... an authoritative chronicle." --Publishers WeeklyThe first and most complete narrative biography of Crosby, Stills, Nash and Young, by acclaimed music journalist and Rolling Stone sen ior writer David Browne Even in the larger-than-life world of rock and roll, it was hard to imagine four more different men. David Crosby, the opinionated hippie guru. Stephen Stills, the perpetually driven musician. Graham Nash, the tactful pop craftsman. Neil Young, the creatively restless loner. But together, few groups were as in sync with their times as Crosby, Stills, Nash and Young. Starting with the original trio's landmark 1969 debut album, the group embodied much about its era: communal musicmaking, protest songs that took on the establishment and Richard Nixon, and liberal attitudes toward partners and lifestyles. Their group or individual songs--"Wooden Ships," "Suite: Judy Blue Eyes," "After the Gold Rush," "For What It's Worth" (with Stills and Young's Buffalo Springfield), "Love the One You're With," "Long Time Gone," "Just a Song Before I Go," "Southern Cross"--became the soundtrack of a generation. But their story would rarely be as harmonious as their legendary and influential vocal blend. In the years that followed, these four volatile men would continually break up, reunite, and disband again--all against a backdrop of social and musical change, recurring disagreements and jealousies, and self-destructive tendencies that threatened to cripple them both as a group and as individuals. In Crosby, Stills, Nash and Young: The Wild, Definitive Saga of Rock's Greatest Supergroup, longtime music journalist and Rolling Stone writer David Browne presents the ultimate deep dive into rock and roll's most musical and turbulent brotherhood on the occasion of its 50th anniversary. Featuring exclusive interviews with David Crosby and Graham Nash along with band members, colleagues, fellow superstars, former managers, employees, and lovers-and with access to unreleased music and documents--Browne takes readers backstage and onstage, into the musicians' homes, recording studios, and psyches, to chronicle the creative and psychological ties that have bound these men together--and sometimes torn them apart. This is the sweeping story of rock's longest-running, most dysfunctional, yet pre-eminent musical family, delivered with the epic feel their story rightly deserves. ...Show more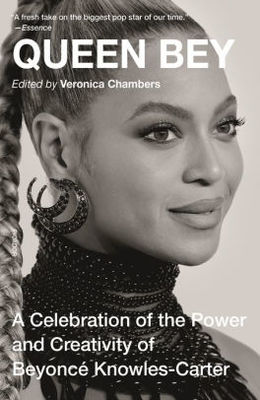 $29.99
AUD
Category: Music
Beyoncé.Her name conjures more than music, it has come to be synonymous with beauty, glamour, power, creativity, love, romance and sex appeal. Her performances are legendary, her album releases events. She is not even forty but she has already rewritten the Beyoncé playbook more than half a dozen times. She is consistently provocative, political and surprising. As a solo artist, she has sold more than 100 million records. She has won 22 Grammys and is the most nominated women in the award's history. Her 2018 performance at Coachella wowed the world. The New York Times wrote: "There's not likely to be a more meaningful, absorbing, forceful and radical performance by an American musician this year or any year soon." Artist, business woman, mother, daughter, sister, wife, black feminist, Queen Bey is endlessly fascinating. ...Show more
$32.99
AUD
Category: Music
"Mark Lanegan-primitive, brutal, and apocalyptic. What's not to love?" Nick Cave, author of The Sick Bag Song and The Death of Bunny Munro From the back of the van to the front of the bar, from the hotel room to the emergency room, onstage, backstage, and everywhere in between, Sing Backwards and Weep r eveals the abrasive reality beneath one of the most romanticized decades in rock history-from a survivor who lived to tell the tale. When Mark Lanegan first arrived in Seattle in the mid-1980s, he was just "an arrogant, self-loathing redneck waster seeking transformation through rock 'n' roll." Within less than a decade, he would rise to fame as the front man of the Screaming Trees, then fall from grace as a low-level crack dealer and a homeless heroin addict, all the while watching some of his closest friends rocket to the pinnacle of popular music. In Sing Backwards and Weep, Lanegan takes readers back to the sinister, needle-ridden streets of Seattle, to an alternative music scene that was simultaneously bursting with creativity and saturated with drugs. He tracks the tumultuous rise and fall of the Screaming Trees, from a brawling, acid-rock bar band to world-famous festival favourites with an enduring legacy that still resonates. Lanegan's personal struggles with addiction, culminating in homelessness, petty crime, and the tragic deaths of his closest friends, is documented with a painful honesty and pathos. Gritty, gripping, and unflinchingly raw, Sing Backwards and Weep is a book about more than just an extraordinary singer who watched his dreams catch fire and incinerate the ground beneath his feet. Instead, it's about a man who learned how to drag himself from the wreckage, dust off the ashes, and keep living and creating. ...Show more