$22.99
AUD
Category: Young Adult | Series: Miss Peregrine's Peculiar Children
Read the sequel to the New York Times #1 best-selling book. The movie adaptation of Miss Peregrine's Home for Peculiar Children is now a major motion picture from visionary director Tim Burton, staring Eva Green, Asa Butterfield, Ella Purnell, Samual L. Jackson, and Judi Dench.Like its predecessor, this second novel in the Peculiar Children series blends thrilling fantasy with vintage photography to create a one-of-a-kind reading experience.   September 3, 1940. Ten peculiar children flee an army of deadly monsters. And only one person can help them--but she's trapped in the body of a bird. The extraordinary journey that began in Miss Peregrine's Home for Peculiar Children continues as Jacob Portman and his newfound friends journey to London, the peculiar capital of the world. There, they hope to find a cure for their beloved headmistress, Miss Peregrine. But in this war-torn city, hideous surprises lurk around every corner. And before Jacob can deliver the peculiar children to safety, he must make an important decision about his love for Emma Bloom. ...Show more
$29.99
AUD
Category: Young Adult | Series: Hunger Games
Ambition will fuel him. Competition will drive him. But power has its price. It is the morning of the reaping that will kick off the tenth annual Hunger Games. In the Capitol, 18-year-old Coriolanus Snow is preparing for his one shot at glory as a mentor in the Games. The once-mighty house of Snow has fallen on hard times, its fate hanging on the slender chance that Coriolanus will be able to outcharm, outwit and outmaneuver his fellow students to mentor the winning tribute. The odds are against him. He's been given the humiliating assignment of mentoring the female tribute from District 12, the lowest of the low. Their fates are now completely intertwined — every choice Coriolanus makes could lead to favour or failure, triumph or ruin. Inside the arena, it will be a fight to the death. Outside the arena, Coriolanus starts to feel for his doomed tribute... and must weigh his need to follow the rules against his desire to survive no matter what it takes. THE BALLAD OF SONGBIRDS AND SNAKES revisits the world of Panem sixty-four years before the events of The Hunger Games, starting on the morning of the reaping of the Tenth Hunger Games. On returning to the world of The Hunger Games, Suzanne Collins said, "With this book, I wanted to explore the state of nature, who we are, and what we perceive is required for our survival. The reconstruction period ten years after the war, commonly referred to as the Dark Days - as the country of Panem struggles back to its feet - provides fertile ground for characters to grapple with these questions and thereby define their views of humanity." ...Show more
$24.99
AUD
Category: Young Adult
Piper's mum wants her to be 'normal', to pass as hearing and get a good job. But when peak oil hits and Melbourne lurches towards environmental catastrophe, Piper has more important things to worry about, such as how to get food. When she meets Marley, a CODA (child of Deaf adult), a door opens into a new world - where Deafness is something to celebrate rather than hide, and where resilience is created through growing your own food rather than it being delivered on a truck. As she dives into learning Auslan, sign language that is exquisitely beautiful and expressive, Piper finds herself falling hard for Marley. But Marley, who has grown up in the Deaf community yet is not Deaf, is struggling to find his place in the hearing world. How can they be together? Future Girl is the art journal of sixteen-year-old Piper, a visual extravaganza of text, paint, collage and drawings, woven into a deeply engaging coming-of-age story set in near-future Melbourne. ...Show more
$19.99
AUD
Category: Young Adult
Schoolies week: that strange in-between time when teenagers move from school into the adult world. It's a week when anything is possible, and everything can change.Grace is questioning everything she thought about herself, and has opted not to join her clique of judgemental friends for schoolies, instea d tagging along with her brother Casper and his friends. Casper, an artist, is trying to create the perfect artwork for his uni application folio. Overachieving, anxiety-ridden Noah is reeling from a catastrophe that might have ruined his ATAR result. And Elsie is just trying to figure out how to hold their friendship group together.On the first night of the trip, they meet Sierra, a mysterious girl with silver-grey hair and a magnetic personality. All of them are drawn to her for different reasons, and she persuades them to abandon the cliched schoolies experience in favour of camping with her on a remote, uninhabited island. On that island, each of them will find answers to their questions. But what does Sierra want from them? An empathetic and suspenseful coming-of-age story from the author of All That Impossible Space. ...Show more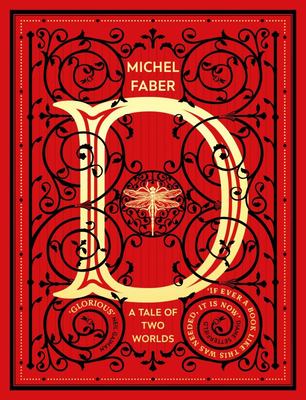 $32.99
AUD
Category: Young Adult
'Glorious. A story that will be found and enjoyed and dreamed about for years to come. I loved it' NEIL GAIMAN. A contemporary Dickensian fable about moral courage and self-determination by the acclaimed author of The Crimson Petal and the White. 12-year-old Dhikilo was born in a faraway country, thou gh she's doing her best to feel at home with her new parents in the crumbly seaside town of Cawber-on-Sands. Until one day, the letter D disappears from the language, and Dhikilo is the only person who notices it's gone. You'd think the loss of one little letter wouldn't make much of a ifference to aily life. But it actually makes things very ifficult and, eventually, quite esperate. Determined to rescue the D, Dhikilo teams up with her old history teacher, Professor Dodderfield. In moments, she is in the wintery land of Liminus where she meets the Magwitches, the Quilps, the Spottletoes, and other strange tribes. Can she escape from the terrifying Bleak House? Can she stop the D from disappearing for ever? And can Dhikilo - a girl with no past and no country - discover who she is and where she really belongs? ...Show more
$32.99
AUD
Category: Young Adult
Number one bestselling author Stephenie Meyer makes a triumphant return to the world of Twilight with this highly-anticipated companion; the iconic love story of Bella and Edward told from the vampire's point of view. When Edward Cullen and Bella Swan met in Twilight, an iconic love story was born. But until now, fans have heard only Bella's side of the story. At last, readers can experience Edward's version in the long-awaited companion novel, MIDNIGHT SUN.This unforgettable tale as told through Edward's eyes takes on a new and decidedly dark twist. Meeting Bella is both the most unnerving and intriguing event he has experienced in all his years as a vampire. As we learn more fascinating details about Edward's past and the complexity of his inner thoughts, we understand why this is the defining struggle of his life. How can he justify following his heart if it means leading Bella into danger? In MIDNIGHT SUN, Stephenie Meyer transports us back to a world that has captivated millions of readers and brings us an epic novel about the profound pleasures and devastating consequences of immortal love. ...Show more
$24.99
AUD
Category: Young Adult
From the bestselling author of Angel Mage, this new fantasy adventure set in 1980s London follows one girl's quest to find her father, leading her to a secret society of magical fighting booksellers who police the mythical Old World when it disastrously intrudes into the modern world. Eighteen-year-old art student Susan Arkshaw arrives in London in search of her father. But before she can question crime boss Frank Thringley he's turned to dust by the prick of a silver hatpin in the hands of the outrageously attractive Merlin. Merlin is one of the youngest members of a secret society of booksellers with magical powers who police the mythic Old World wherever it impinges on the New World - in addition to running several bookshops, of course! Merlin also has a quest of his own: to find the Old World entity who arranged the murder of his mother. Their investigations attract attention from enemies of the Old and New Worlds. Soon they become involved in an even more urgent task to recover the grail that is the source of the left-handed booksellers' power, before it is used to destroy the booksellers and rouse the hordes of the mythic past. As the search for the grail becomes strangely intertwined with both their quests, they start to wonder... Is Susan's long-lost father a bookseller, or something altogether more mysterious? ...Show more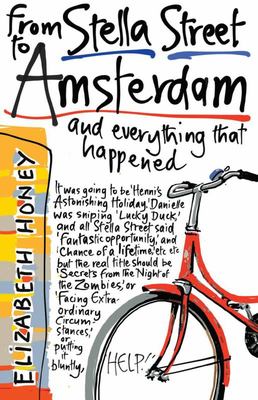 $16.99
AUD
Category: Young Adult | Series: Stella Street
A brand new Stella Street adventure from Elizabeth Honey! When Henni goes to Amsterdam with her elderly Dutch neighbour, she discovers a long-held family secret. But this creates a terrible dilemma for Henni - should she tell the Dutch family what she knows?  
$19.99
AUD
Category: Young Adult
One street-boy's quest to reunite and make amends with his best friend told in an epic story that spans a city, a decade, and the divide of life and death itself. From the award-winning author of The Bone Sparrow. A boy awakens in the Afterlife, with a pocketful of vague memories, a key, a raven, and a mysterious Atlas to guide him as he sets out to piece together the mystery of his final moments... Meanwhile on Earth, Twig is alone as a newly-made street kid after his dad goes missing. But when he meets Flea, a cheerful pickpocket, the pair become fast friends, better even than blood family itself. Together, Twig and Flea raise themselves on the crime-ridden streets, taking what they need and giving the rest to the even-poorer. Life is good, as long as they have each other. But the all-powerful Boss who rules the streets has other plans. Loyalty will be tested, and a cruel twist of fate will lead to an act of ultimate betrayal. But will it tear the friends apart... forever? ...Show more
$14.99
AUD
Category: Young Adult
Brand-new action-packed series from international bestseller Robert Muchamore. A town. A forest. A hero. You can't go far without a quick brain and some rule-bending in a place like Locksley. After its vast car plants shut down, the prosperous town has become a wasteland of empty homes, toxic land and families on the brink. And it doesn't help that the authorities are in the clutches of profit-obsessed Sheriff of Nottingham, in cahoots with underworld boss Guy Gisborne. When his dad is framed for a robbery, Robin and his brother Little John are hounded out of Locksley and must learn to survive in the Sherwood forest, stretching three hundred kilometres and sheltering the free spirits and outlaws. But Robin is determined to do more than survive. Small, fast and deadly with a bow, he hatches a plan to join forces with Marion Maid, harness his inimitable tech skills and strike a blow against Gisborne and the Sheriff.   ...Show more
$16.99
AUD
Category: Young Adult | Series: The\Cursebreaker Ser.
In the sequel to New York Times bestselling A Curse So Dark and Lonely, Brigid Kemmerer returns to the world of Emberfall in a lush fantasy where friends become foes and love blooms in the darkest of places.Find the heir, win the crown.The curse is finally broken, but Prince Rhen of Emberfall faces dark er troubles still. Rumors circulate that he is not the true heir and that forbidden magic has been unleashed in Emberfall. Although Rhen has Harper by his side, his guardsman Grey is missing, leaving more questions than answers. Win the crown, save the kingdom. Grey may be the heir, but he doesn't want anyone to know his secret. On the run since he destroyed Lilith, he has no desire to challenge Rhen--until Karis Luran once again threatens to take Emberfall by force. Her own daughter Lia Mara sees the flaws in her mother's violent plan, but can she convince Grey to stand against Rhen, even for the good of Emberfall?The heart-pounding, compulsively readable saga continues as loyalties are tested and new love blooms in a kingdom on the brink of war. ...Show more
$16.99
AUD
Category: Young Adult | Series: Enola Holmes
When Enola Holmes, sister to the detective Sherlock Holmes, discovers her mother has disappeared, she quickly embarks on a journey to London in search of her. But nothing can prepare her for what awaits. Because when she arrives, she finds herself involved in the kidnapping of a young marquess, fleeing murderous villains, and trying to elude her shrewd older brothers--all while attempting to piece together clues to her mother's strange disappearance. Amid all the mayhem, will Enola be able to decode the necessary clues and find her mother? ...Show more